Detecting security issues in an application is a big deal and rely largely on development team knowledge. Launch security vulnerabilities detection with Static Analysis Security Testing (SAST) for maximum protection of your Application and support security expertise of your Team.
BOOSTRAP SECURITY KNOWLEDGE
With our out-the-box and fully documented security rules, Exakat supports the knowledge of your development Team to write safer code.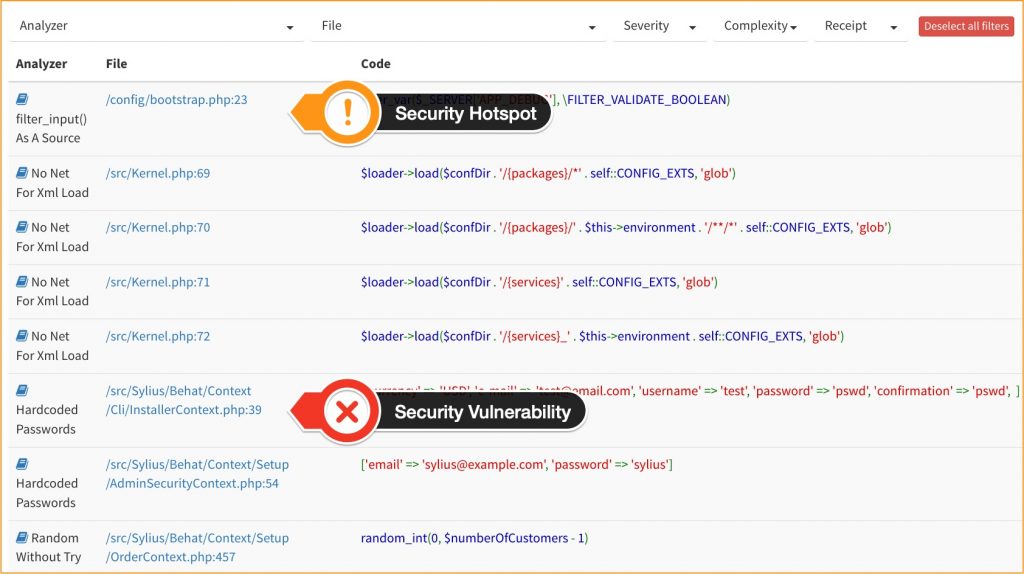 CLEAR SECURITY ISSUES FOR EMPOWERED DEVELOPER
Each application has specific security guidelines so on rule for all doesn't fit to everyone. Define with Exakat, your own Security rules to Write more secure code based on a sensible pattern led by your development Team.
OWASP SECURITY REPORTS
OWASP Top 10 is the security reference for web applications. It categorizes internet threats, and help securing code by educating developers. Get a thorough review of your code, focused on the critical issues of the top 10 : they are also the easiest to exploit.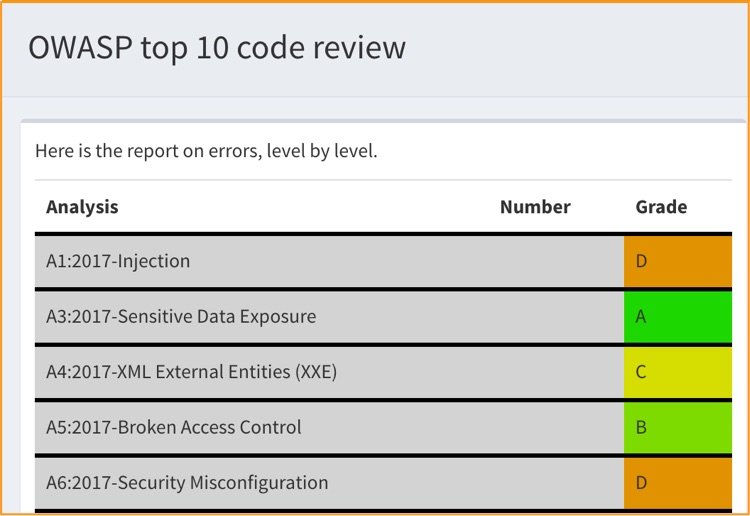 Choose the Way that Matches Your Needs